AFAS Trustees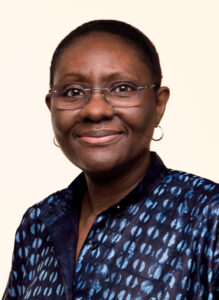 Dr Emilia Onyema is a Professor of International Commercial Law at SOAS, University of London. She is qualified to practice law in Nigeria and as a Solicitor in England & Wales. She is a Fellow of the Chartered Institute of Arbitrators and an independent arbitrator. She is a member of the Advisory Committee of the Cairo Regional Centre for ICA; and she chairs the Advisory Council of the Libya Centre for ICA. She is also the lead researcher of the SOAS Arbitration in Africa survey reports and she co-authored The African Promise.
Eunice Shang-Simpson LLM, FCIArb, is currently a PhD Candidate at Canterbury Christchurch University, focusing on Investor-State disputes and International Trade Negotiations. She is a member of the Ghana Bar and a Solicitor-Advocate qualified to practice in England & Wales. A former Specialist Crown Prosecutor and Senior Policy Advisor, Eunice is a Fellow of the Chartered Institute of Arbitrators and an ADR Group Accredited Civil & Commercial Mediator, as part of her Portfolio Career.
A Council Member of the Law Society of England & Wales, Eunice is also a Member of the Law Society's International Committee and a Director / Trustee of the Law Society Trustees Ltd Charity. She is on the CPR Global Panel of Distinguished Neutrals and is a Panel Member of the Business Arbitration Scheme (BAS) of the Chartered Institute of Arbitrators. She is also a Director of Golden Age International School in Ghana.
Chrispas Nyombi is a Reader in International Commercial Law and Director of Research in Law at Canterbury Christ Church University. He has made a significant contribution to the academic study of International Commercial Law, including the supervision of over 100 postgraduate students to successful completion (including PhDs), internal and external examination of PhD theses, and he is currently supervising 13 PhD students, particularly in the area of International Investment Law. As a result of his reputation and experience, Chrispas has been invited to undertake editorial work for some of the leading journals in the field including the European Competition Law Review and the International Company and Commercial Law Review (Sweet & Maxwell). Chrispas has authored (and co-authored) several books and his research and professional engagements have contributed to policy developments in Uganda and the East African Community.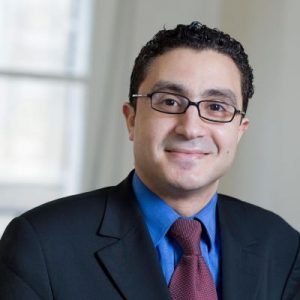 Dr. Walid BEN HAMIDA is a Professor of Law at the University of Paris-Saclay (Evry-Val d'Essonne), France. He was a member of the International Chamber of Commerce (ICC) Arbitration Court for 6 years.
He served as arbitrator, president of arbitral tribunal, expert and counsel in many cases under ICSID, ICC, OHADA and ad hoc rules. His practice focuses on Business and Commercial Law, Investment Law and International Law.
Dr. BEN HAMIDA is also a member of the ICSID Panel of conciliators and arbitrators and nominated arbitrator in the major arbitral institutions lists in the world ( CCJA, CIETAC, CMAP, KIAC, VIAC, …).
Dr. BEN HAMIDA authored more than 90 publications in the Arabic, French and English languages. He is a regular speaker at conferences on arbitration and dispute settlement, and visiting professor in more than 90 countries.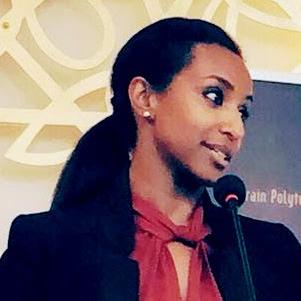 Yasmin Sebah is Senior Lecturer of Law at Middlesex University and an international legal consultant specialising in cross-border commercial disputes and trade policy negotiation. She has over 10 years' experience in providing key strategic legal advice on trade promotion, sustainable development and multilateral and regional investment treaties in the Middle East and Africa. Yasmin has acted as senior legal advisor and negotiator in a wide variety of matters and has experience in representing governments in international arbitration proceedings in various forums.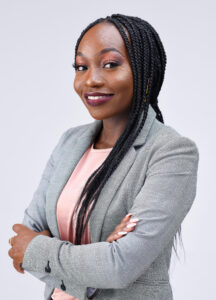 Tabitha Joy Raore, is a Senior Associate at Anjarwalla & Khanna's Dispute Resolution Department. She advises on local and international arbitration disputes and represents parties before various courts and tribunals in Kenya. She is an Africa Chapter Representative for the ICC's Young Arbitrators Forum (ICC YAF), a member of ICC Kenya's Arbitration and ADR Commission and a beneficiary of the Africa Arbitration Academy's Flagship International Arbitration London Training Programme. She has participated in various conferences including those facilitated by the Women in ADR Kenya and the Young Members Group of the Chartered Institute of Arbitrators Kenya Branch. As an avid supporter of legal educational activities, she supports Africa in the Moot as a coach to students participating in international moot competitions and training co-ordinator where she organises arbitration focused lectures.