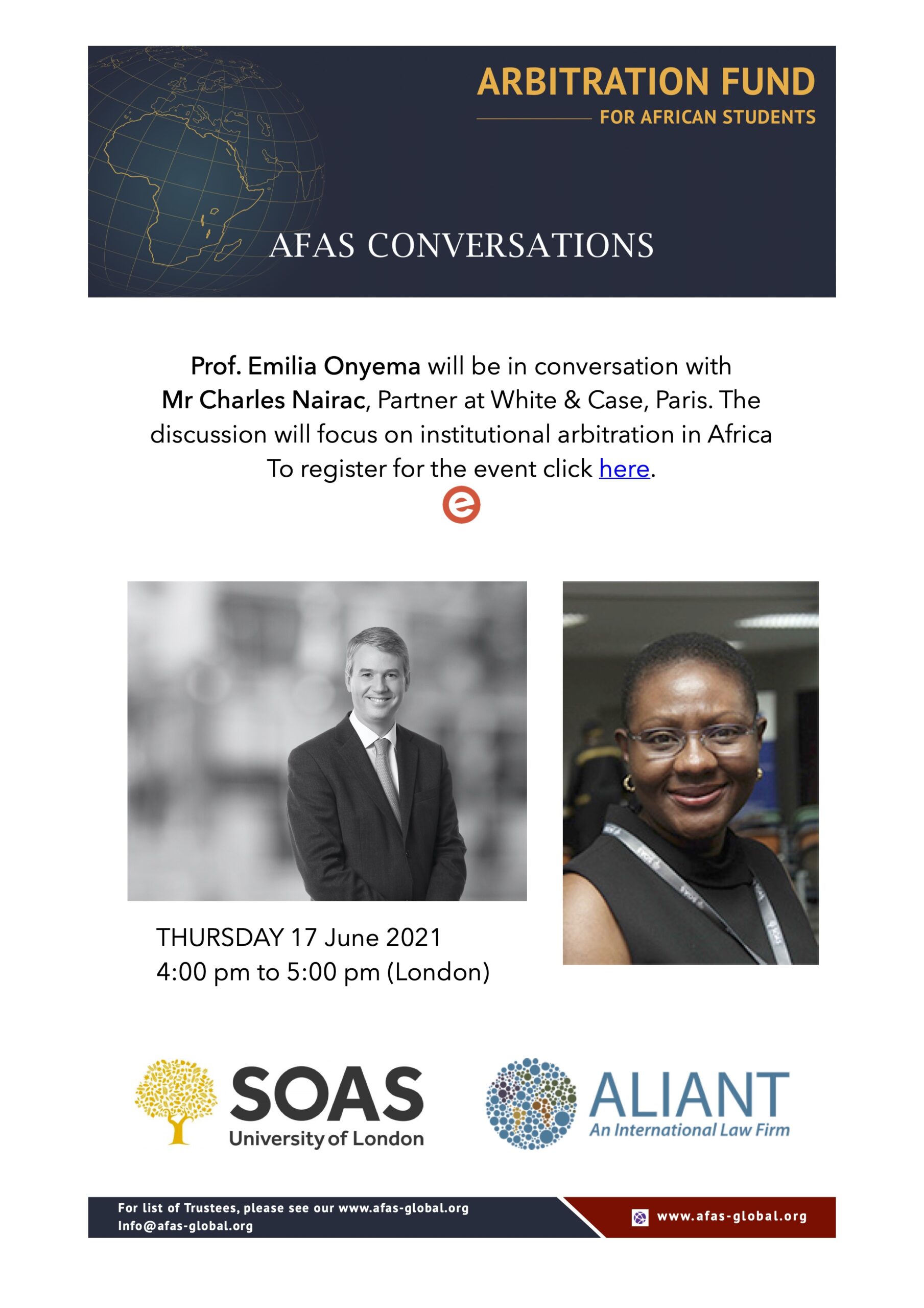 17 June: Prof Emilia Onyema will be in conversation with Mr Charles Nairac, Partner at White & Case with focus on institutional arbitration in Africa
175
175 people viewed this event.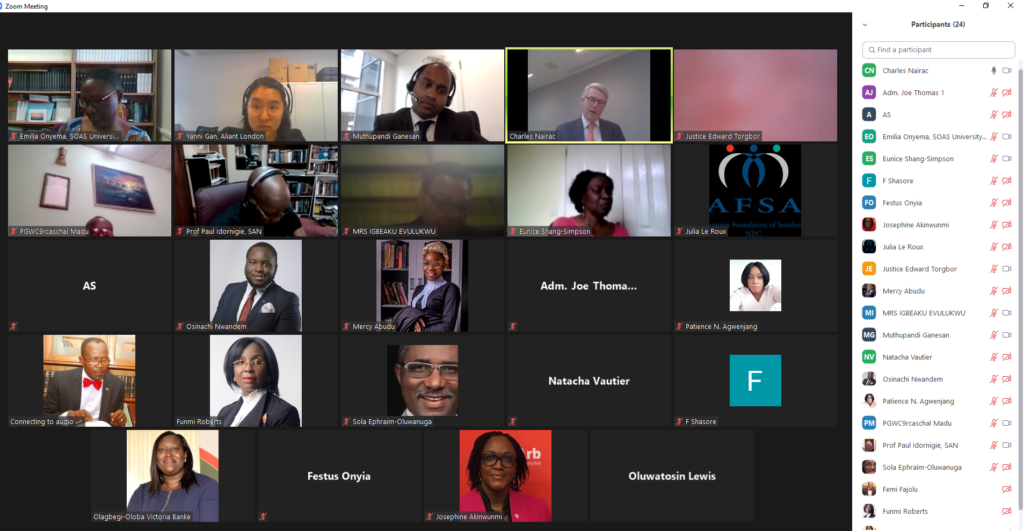 AFAS 4th Conversation Event featuring Mr Charles Nairac, Partner White & Case Paris and Inaugural President of the Arbitration Committee of the Lagos Court of Arbitration.
The focus of our conversation was institution arbitration in Africa.
Mr Nairac started the Conversation with some background on his connection to Africa and particularly Lagos where he had spent some of his childhood. He had continued to visit Nigeria even before he qualified as a lawyer (in Paris). His legal practice continues to take him to various African countries.
Charles spoke on bringing a practitioner's view to his teaching in Paris and support of various moots including the Vis Arbitration moot. He noted that current law students have more arbitration knowledge when they graduate and join firms, which makes the engagement of practitioners in various arbitration related programs rewarding. He also spoke briefly on the need for senior colleagues to mentor younger colleagues (and the benefits of reverse mentoring).
On his role as the Inaugural President of the arbitration Committee of the LCA, he spoke about the revision of the arbitration rules, appointment and challenge of arbitrators, review of awards and fixing of the fees of arbitrators. He noted that the membership of the Arbitration Committee if global, including Nigerians, other Africans and non-Africans as the committee aims to implement international best practices in the administration of arbitration. He noted that the committee was set up by the Board of the LCA and the Secretariat of the LCA continues to function. He invited attendees who are interested to apply for enlistment on the panel of arbitrators of the LCA.
Mr Nairac spoke on the need for African parties to move more towards institutional arbitration and for greater collaboration between arbitration institutions on the continent to ensure continued retention of the arbitration of Africa-related disputes in Africa.
Emilia Onyema
This AFAS in Conversation Series is supported by Aliant International Law Firm