Registrations have closed.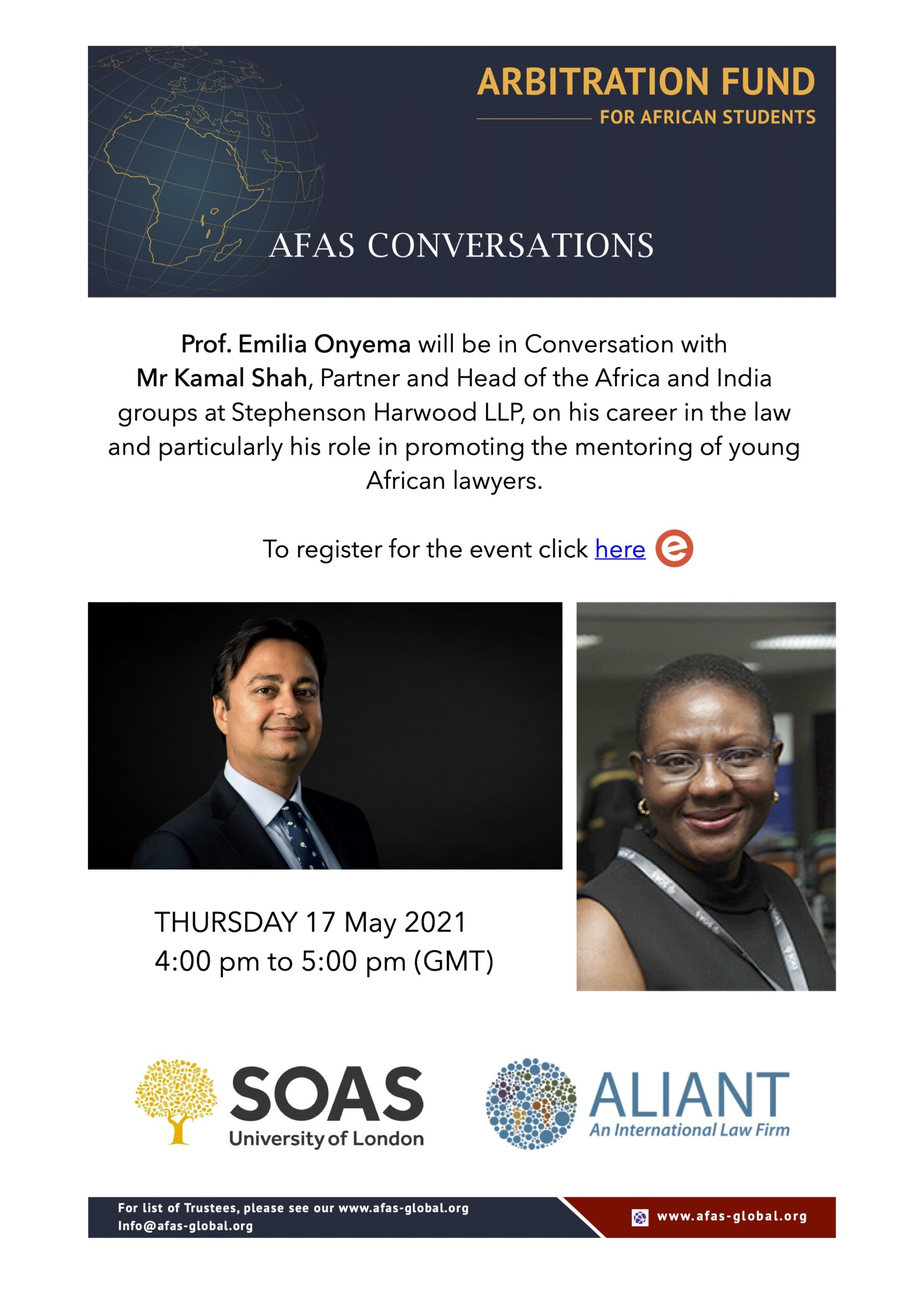 17 May: Prof. Emilia Onyema will be in conversation with Mr Kamal Shah, Partner at Stephenson Harwood LLP with focus on mentoring.
546
546 people viewed this event.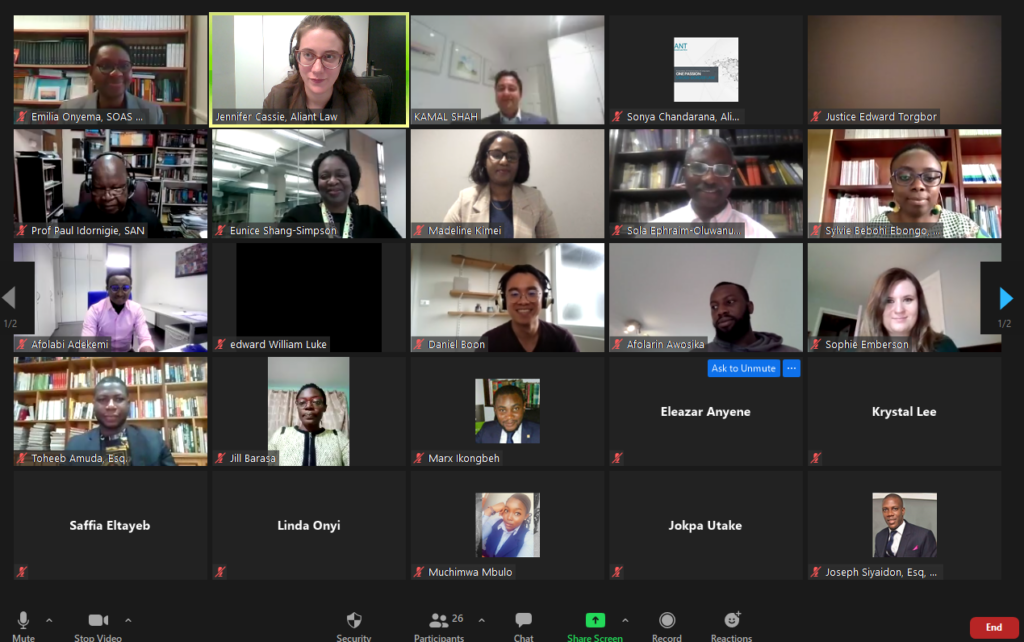 AFAS In Conversation with Mr Kamal Shah 17 May 2021; 4-5pm via Zoom
The third AFAS in Conversation series event welcomed Mr Kamal Shah, Partner and Head of Africa and India Groups at Stephenson Harwood Legal, LLP, London and joint winner (with AFAS Prof Emilia Onyema) of the 2020 Africa Arbitration Association 'Mentor of the Year' award. Mr Shah was interviewed by Prof Emilia Onyema.
Mr Kamal Shah shared about his early years in Mombasa, Kenya where he was born and went to school. The subtle influence of his parents on him studying law at Bristol University. He sent it lots of applications before he secured a training contract and moved a few times before he joined Stephenson Harwood. He spoke particularly about the value foreign students bring to the education system here and English law firms.
He spoke on the advantages of working in a diverse team and the learning on cultural awareness., amongst others. Kamal gave a broad definition to mentoring which was the focus of the Conversation, as 'forming a relationship with someone else to help them in their career'. He noted that there are direct and indirect mentoring schemes. He reminded us that we are all mentors and mentees at the same time as we learn from our families, colleagues, supervisors, etc; and that we never get to the point in our careers that we stop learning. He gave an example of reverse mentoring of senior colleagues by junior colleagues.
Kamal then spoke on the schemes run by Stephenson Harwood which include secondment, reverse secondments, the Nigerian law school prize, a mentorship program for the winner of the Young Arbitrator of the Year award, female associate development scheme and another for aspiring solicitors – it was clear why he won the AfAA mentor of the year!
In looking into legal practice in Africa in the next 20 years, Kamal sees a bright future with greater professionalism but cautioned on the need for the development of support infrastructures such as the courts and legislatures. He also mentioned the African Promise which we hope colleagues will continue to support.
AFAS remains very grateful to Kamal for sharing his journey so far with us.
This AFAS in Conversation Series is supported by Aliant International Law Firm.