25 August: Mr John Ohaga, SC, Lawyer, Kenya & International Arbitrator
120
120 people viewed this event.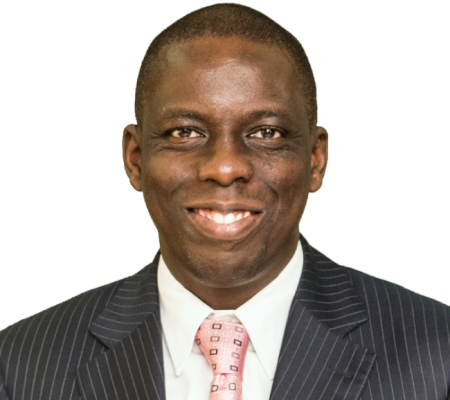 John Ohaga SCSCRS
John Ohaga is the Managing Partner as well as Co-Head of Dispute Resolution in the leading firm of TripleOKlaw LLP, Advocates. He is an inspirational leader and mentor as well as widely recognized for his exemplary work and expertise in dispute resolution.
He is a Senior Counsel and Chartered Arbitrator and has 30 years' post-qualification experience during which he has been involved in numerous complex litigation as well as high value domestic and international arbitrations. He has been recognized for his high-quality work and expertise in dispute resolution by Legal 500, Chambers Global.
and Best Lawyers. John was declared the 2010, 2016 and 2017 winner for Kenya in the category of litigation by the International Law Office (ILO) Client Choice Awards. In addition, John won the Pupil Master of the Year and was first runner up in the Nairobi Legal Awards in 2019 and followed this up with being declared the Lawyer of the Year in 2020.
John is an experienced dispute resolution practitioner and has vast experience in Administrative law, Banking & Finance, Constitutional law, Company law, Commercial law, Competition law, Construction law, Defamation law, Employment & Labour law, Property law, Public Procurement and Sports Law. He advises numerous blue-chip companies listed on the Nairobi Securities Exchange as well various other private companies in addition to some of Kenya's largest state corporations.
As a litigator, John represents clients regularly before the Kenyan courts at all levels, and has provided expert opinions and appeared as an expert witness on Kenyan law issues before the courts of England and the United States of America. He has also represented parties as counsel in arbitration proceedings and acted in numerous disputes as either party appointed Arbitrator, Sole Arbitrator or Presiding Arbitrator. He is an experienced arbitrator and is recognized by Chambers Global and Legal 500 as one of the leading arbitrators in Kenya. He is also listed in the Africa 30 Arbitration Powerlist 2020 and Legal 500 Africa Arbitration Powerlist for 2021.
John has been the Convener of the Law Society of Kenya's Committee on Alternative Dispute Resolution for the last five (5) years. He holds a Diploma in International Commercial Arbitration and a Fellow of the Asian Institute of Alternative Dispute Resolution. He sits on the board of the Nairobi Centre for International Arbitration established under the Nairobi Centre for International Arbitration Act, No. 26 of 2013 where he chairs the Legislative Review and Accreditation Committee. He is also an Accredited Mediator and is a member of the Mediation Accreditation Committee established under the Section 59A of the Civil Procedure Act where he chairs the Accreditation Sub-Committee. He is also the Chairman of the Sports Disputes Tribunal which is established under the Sports Act, 2013 and also chairs the Appeals Committee of the Advertising Standards Board and also chairs the National Committee on the Formulation of the ADR Policy for Kenya.
John is regularly invited to speak at conferences and other forums both locally and internationally on arbitration, mediation, management of sports disputes and law firm management. He also participates as a Judge in moot competitions held by the various faculties of law whenever called upon.
JOHN M. OHAGA SCSCRSC
ONAL INFORMATION
Nationality: Kenyan
P.O. Box 43170-00100 Nairobi, Kenya
johaga@tripleoklaw.com
johaga.office@tripleoklaw.com
Tel: +254 (0)20-2727171
Fax: +254 0202-2727430
Cell: +254 722 512 760
25 August: Join Zoom Meeting
https://us06web.zoom.us/j/86711592445?pwd=cXB1Wkl6bVF4M1Qzb0krSTFuOVdOZz09
Meeting ID: 867 1159 2445
Passcode: 574937