25 August: Mr John Ohaga, SC, Lawyer, Kenya & International Arbitrator
493
493 people viewed this event.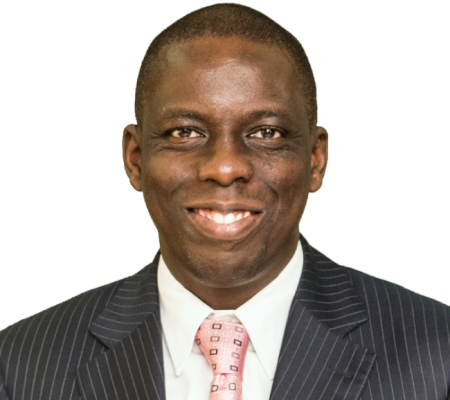 John Ohaga SCSCRS
John Ohaga is the Managing Partner as well as Co-Head of Dispute Resolution in the leading firm of TripleOKlaw LLP, Advocates. He is an inspirational leader and mentor as well as widely recognized for his exemplary work and expertise in dispute resolution.
He is a Senior Counsel and Chartered Arbitrator and has 30 years' post-qualification experience during which he has been involved in numerous complex litigation as well as high value domestic and international arbitrations. He has been recognized for his high-quality work and expertise in dispute resolution by Legal 500, Chambers Global.
and Best Lawyers. John was declared the 2010, 2016 and 2017 winner for Kenya in the category of litigation by the International Law Office (ILO) Client Choice Awards. In addition, John won the Pupil Master of the Year and was first runner up in the Nairobi Legal Awards in 2019 and followed this up with being declared the Lawyer of the Year in 2020.
John is an experienced dispute resolution practitioner and has vast experience in Administrative law, Banking & Finance, Constitutional law, Company law, Commercial law, Competition law, Construction law, Defamation law, Employment & Labour law, Property law, Public Procurement and Sports Law. He advises numerous blue-chip companies listed on the Nairobi Securities Exchange as well various other private companies in addition to some of Kenya's largest state corporations.
As a litigator, John represents clients regularly before the Kenyan courts at all levels, and has provided expert opinions and appeared as an expert witness on Kenyan law issues before the courts of England and the United States of America. He has also represented parties as counsel in arbitration proceedings and acted in numerous disputes as either party appointed Arbitrator, Sole Arbitrator or Presiding Arbitrator. He is an experienced arbitrator and is recognized by Chambers Global and Legal 500 as one of the leading arbitrators in Kenya. He is also listed in the Africa 30 Arbitration Powerlist 2020 and Legal 500 Africa Arbitration Powerlist for 2021.
John has been the Convener of the Law Society of Kenya's Committee on Alternative Dispute Resolution for the last five (5) years. He holds a Diploma in International Commercial Arbitration and a Fellow of the Asian Institute of Alternative Dispute Resolution. He sits on the board of the Nairobi Centre for International Arbitration established under the Nairobi Centre for International Arbitration Act, No. 26 of 2013 where he chairs the Legislative Review and Accreditation Committee. He is also an Accredited Mediator and is a member of the Mediation Accreditation Committee established under the Section 59A of the Civil Procedure Act where he chairs the Accreditation Sub-Committee. He is also the Chairman of the Sports Disputes Tribunal which is established under the Sports Act, 2013 and also chairs the Appeals Committee of the Advertising Standards Board and also chairs the National Committee on the Formulation of the ADR Policy for Kenya.
John is regularly invited to speak at conferences and other forums both locally and internationally on arbitration, mediation, management of sports disputes and law firm management. He also participates as a Judge in moot competitions held by the various faculties of law whenever called upon.
JOHN M. OHAGA SCSCRSC
ONAL INFORMATION
Nationality: Kenyan
P.O. Box 43170-00100 Nairobi, Kenya
johaga@tripleoklaw.com
johaga.office@tripleoklaw.com
Tel: +254 (0)20-2727171
Fax: +254 0202-2727430
Cell: +254 722 512 760
Summary of conversation
AFAS Conversation Event on 25 August 2022: Prof Emilia Onyema hosted Mr John Ohaga, SC
Mr John Ohaga, SC is the Managing Partner of TripleOKlaw LLP (https://tripleoklaw.com/) a leading law firm in Kenya. He has over 32 years experience as a qualified lawyer in Kenya. He describes his journey into the law as nothing spectacular. His dad who was an academic wanted him to study dentistry because of his penchant as a child of pulling out his siblings teeth. He however changed course for his 'A' Levels and studied law and he has no regrets. He described how as a junior in a large law firm (after his pupillage) he got impatient with the lack of complexity of the work he was assigned and tried to join a multinational marketing firm.. Luckily the chief executive of the multinational company asked him to do an MBA and if he still wanted to work with them, they would accept him but he did not bother with the MBA. He thus remained in the law. At TripleOKLaw, he keeps this experience in perspective with the juniors in the Firm and ensures they also get involved in complex work as part of their training in the Firm.
He remains of the firm belief that education is invaluable to all (not just Africans) and that education has supported each of us to thrive in our professions, and opened the world to us. He continues to learn through continuous professional development; participating in trainings and conferences. His career started out as a litigation lawyer and he found litigation to be inefficient with antiquated procedures. He continues to practice as a litigator. However, his interest in arbitration piqued with the first arbitration he participated in: the hearings went as scheduled without fanfare. This first arbitration impressed him and led to his engagement with arbitration.
He explored the issue of junior colleagues becoming more involved in arbitration. His suggestion was for junior colleagues to propel themselves forward and volunteer for tasks which they also need to be prepared to deliver when given the opportunity whether in their firms, as tribunal secretary, counsel or arbitrator. The first appointment or opportunity is important, but it is the second or return appointment that we need to aim for. He also suggested that to better engage with international legal practice, colleagues need to attend international conferences, training etc but this should be participatory attendance and network. He also noted that firms should support their younger colleagues by sponsoring the cost of attending such events. We also explored the possibility of joint publications, speaking and moderation opportunities.
Mr Ohaga shared his experience with one of his mentors who gave him the opportunity to present a paper at a conference on his behalf and also facilitated his first appointment in an international arbitration. ; and his experience of moderating a panel at the ICCA Mauritius Congress (2016). As chairperson of the Kenyan Sports Disputes Tribunal, we tasked him with opening up appointments as arbitrator for the Tribunal to other Africans and organising a sports arbitration training.
Finally on the issue of diversity, Mr Ohaga believes that we need to persuade African parties to appoint Africans, and give qualified female and male colleagues the same opportunities to participate fully in the profession.
AFAS is very grateful to Mr Ohaga, SC for sharing his thoughts on these issues with us.