Registrations have closed.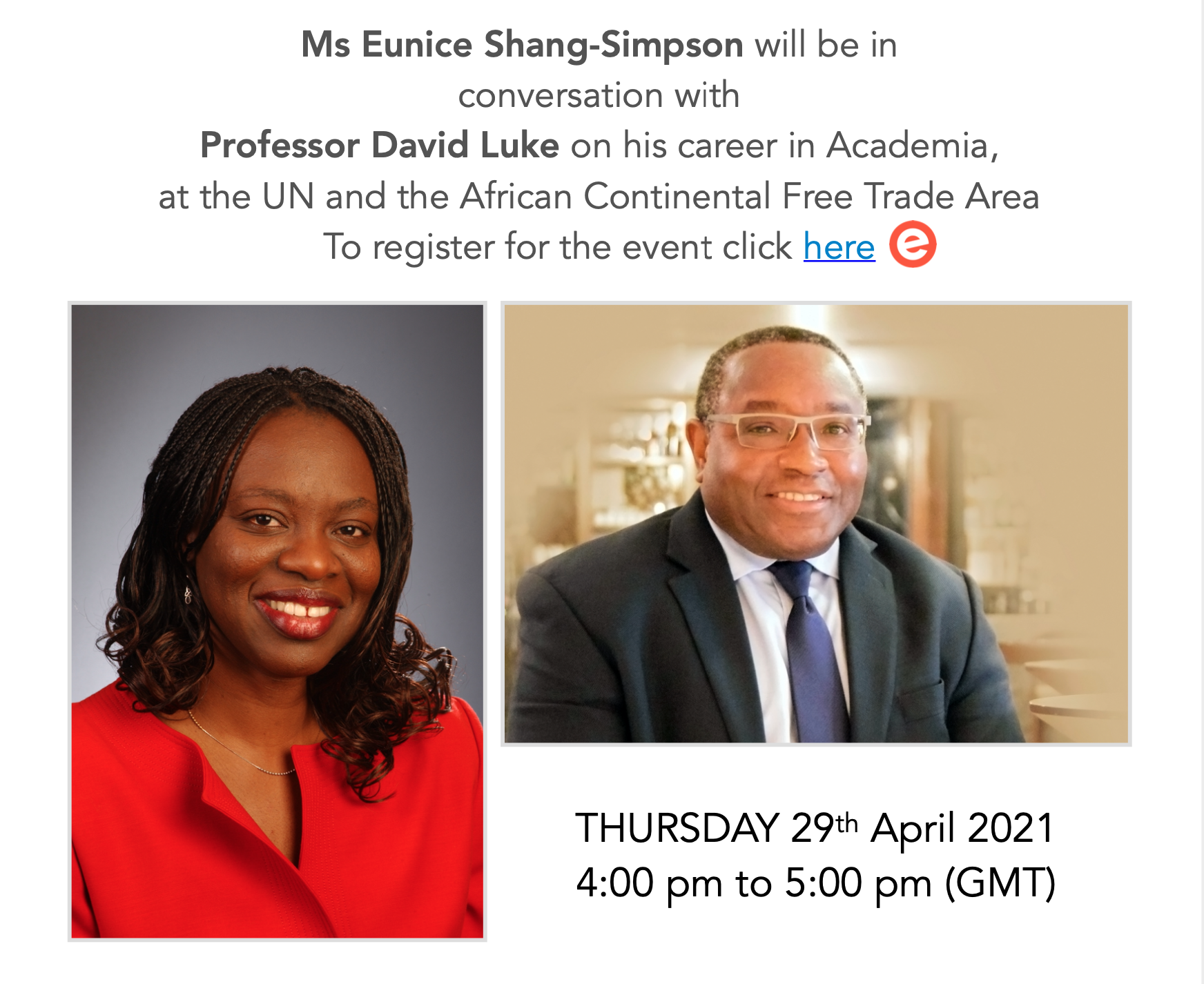 29 April: Ms Eunice Shang-Simpson will be in conversation with Prof David Luke of LSE with focus on the AFCFTA
474
474 people viewed this event.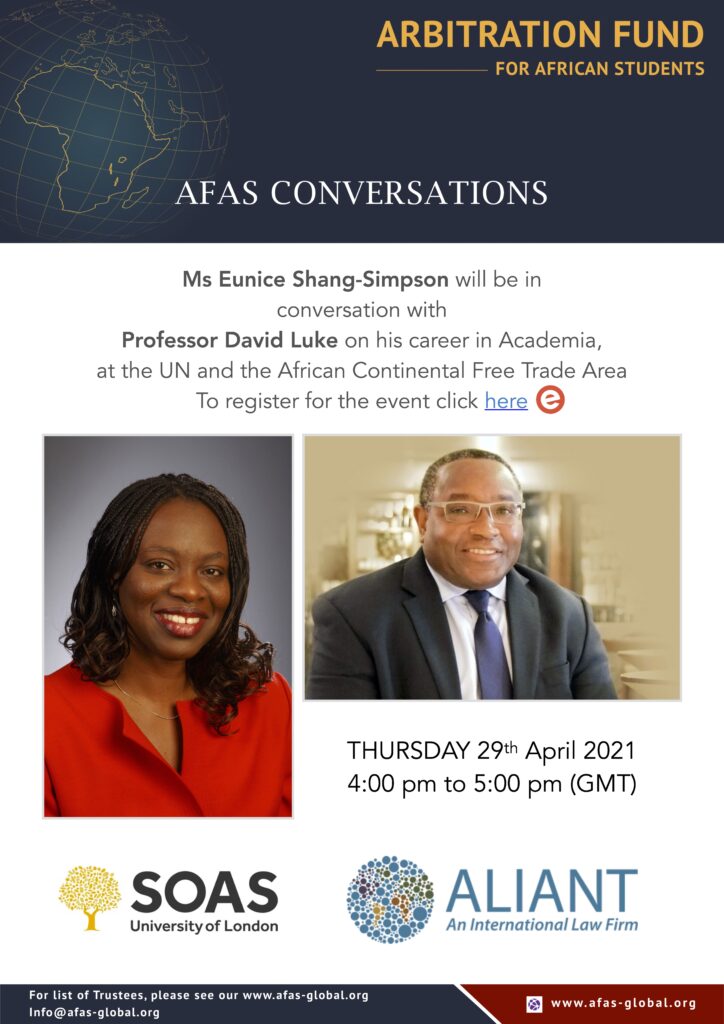 Summary of the conversation
Prof Luke took us on a journey from his education in Sierra Leone, where he was encouraged to aim as high as possible, through to LSE, SOAS and Dalhousie University in Nova Scotia. In addition to his distinguished Academic career, Prof also shared with us his varied roles in the Organization of African Union (now the African Union) when he was the OAU (now AU) technical adviser in Geneva providing support to its member states on WTO issues and in the United Nations, which took him to various destinations including Geneva, Southern Africa and most recently, to Addis Ababa.
Two major take-aways from his extraordinary career path both in Academia and in the United Nations were firstly to be prepared to invest in one's own professional development, even at one's own cost, and aligned to that was, do the work it takes to prepare oneself for the next step, so that when opportunity knocks, one is ready to answer the call.
He shared insights into what the thinking was behind the Protocols of the Agreement establishing the African Continental Free Trade Area (AfCFTA) and how important it was for African States to present a united front to the world in line with the ethos of the AfCFTA and not undermine it for short-term gain by entering into agreements with Third Parties that could undermine the AfCFTA. He also encouraged the Arbitration Community to get involved in the discussions presently taking place around the drafting of the AfCFTA Investment Protocol, as our experience could be beneficial to the deliberations.
It was a highly informative and interesting Conversation, and we remain deeply grateful to Prof for joining us in this session.