Registrations have closed.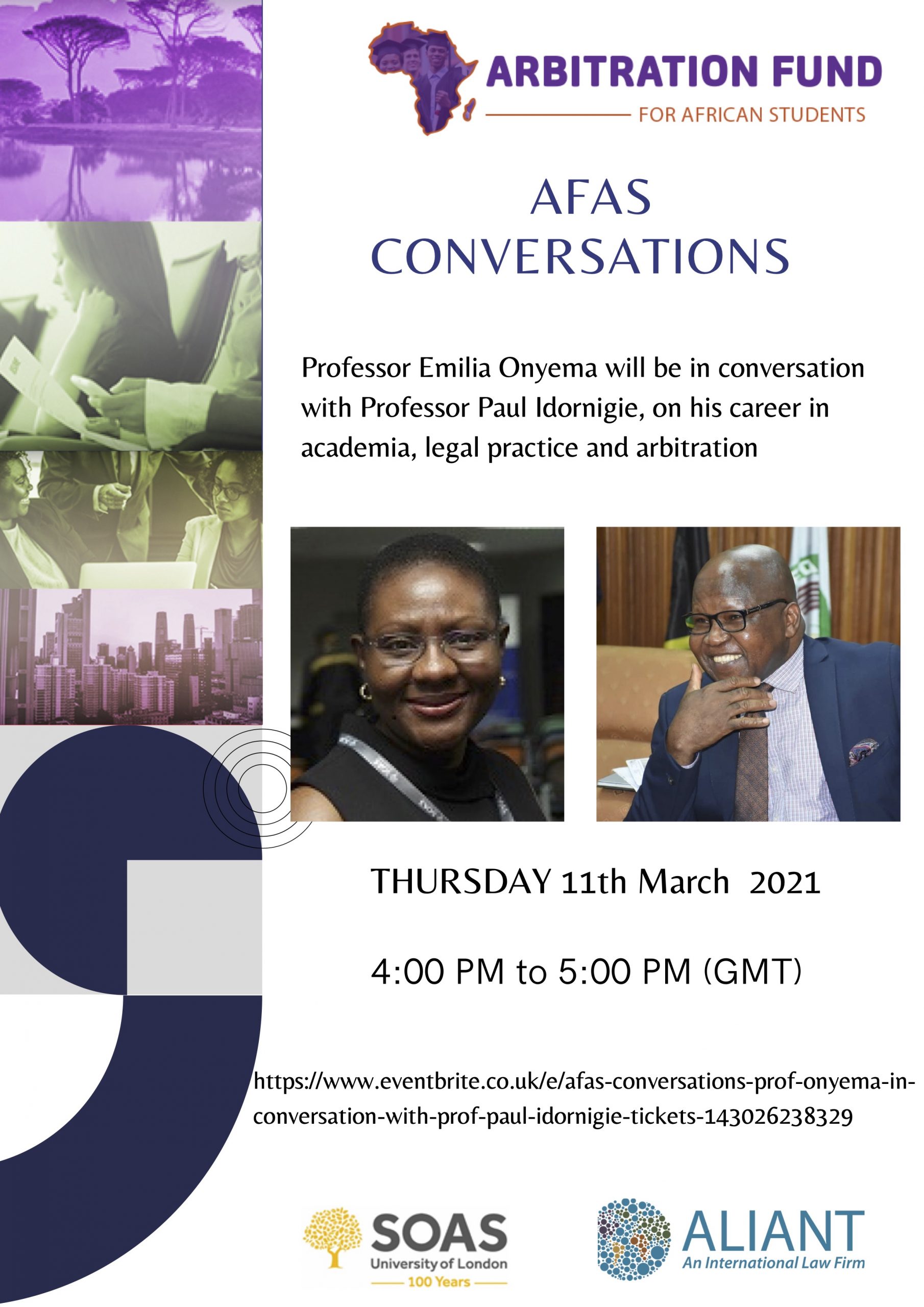 Prof Emilia Onyema will be in conversation with Prof Paul Idornigie
578
578 people viewed this event.
On 11 March 2021, AFAS launched its 'In Conversation' series which aims to have a one hour interview style discussion on topical issues affecting the African arbitration and ADR community. The series is supported by Aliant International Law Firm; SOAS University of London, and Members of AFAS.
It launched with Prof Emilia Onyema in conversation with Prof Paul Obo Idornigie. The event was oversubscribed and well attended by young and senior colleagues across the continent and Europe. Prof Idornigie started with a brief description of his professional background. He shared stories from his experience as an academic and practitioner. Two major takeaways from his experience in academia is that we need to better prepare law students for transactional roles and we need better funding for research projects. As a professional, two major takeaways was on getting appointed as arbitrator and what African states need to consider to make their jurisdictions attractive seats. He cautioned against appointing individuals without any experience as arbitrators. He finally encouraged senior colleagues to contribute more of their time and experience towards mentoring younger colleagues.